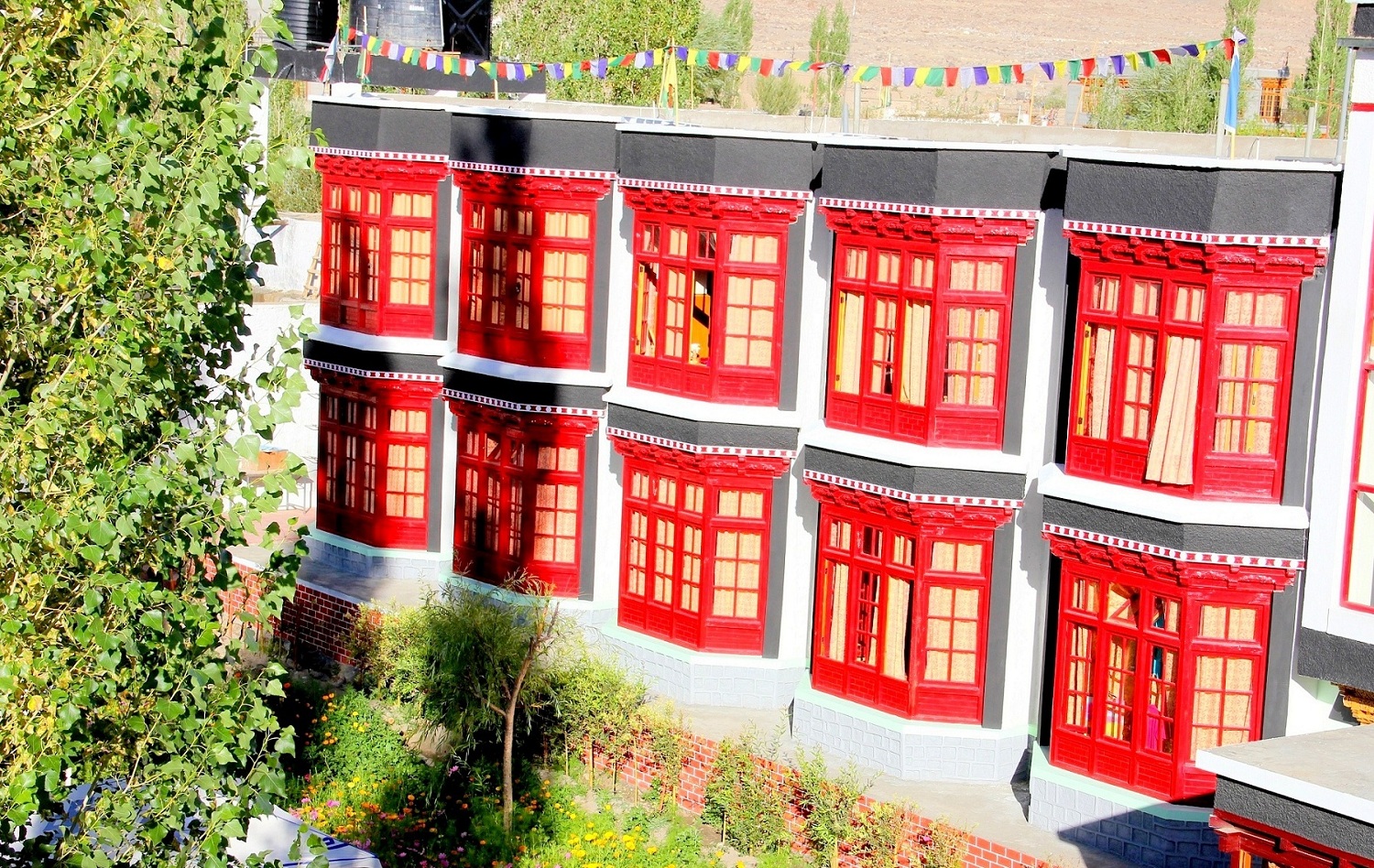 As a perfect base to explore Ladakh, the Jewel in the Crown of India, choose Chamba Hotel in Thiksay. From here you can easily visit the monasteries to both East and West of Leh, and see for yourself the unique culture of Ladakh.
Just 19 km from Leh's bustling market, within easy reach of the most famous tourist destinations, Chamba Hotel offers a friendly, comfortable stay with a combination of modern comfort and traditional Ladakhi hospitality
.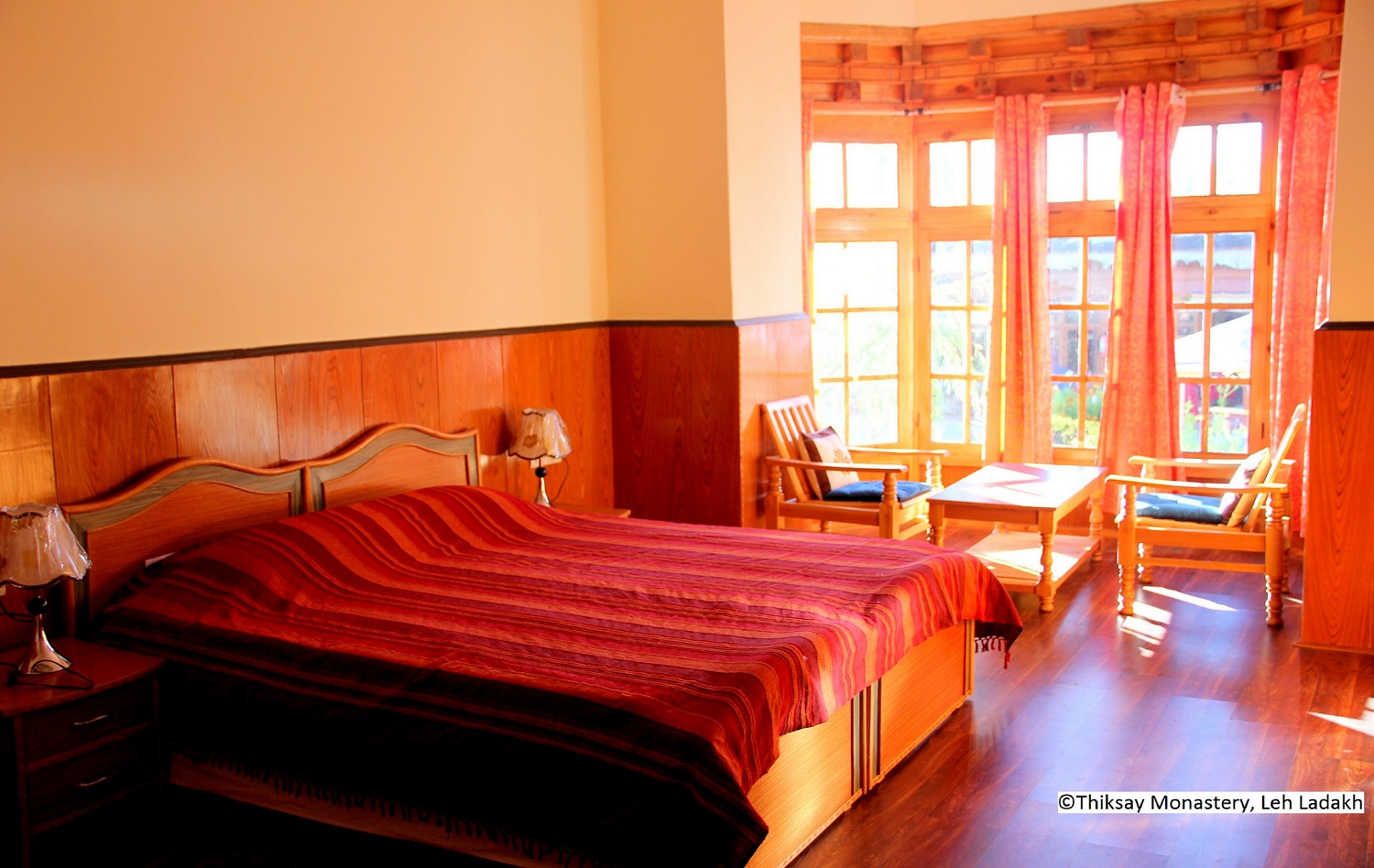 With well-appointed, en-suite rooms, Chamba Hotel offers homely comfort and convenience.
The twenty-three De-luxe and Standard rooms all have views of Thiksay Monastery, with TV and an internal telephone system, and modern shower facilities. In addition there are eight basic rooms available with attached shower and Indian-style facilities, including one three-bedded room.
There is a laundry service with next day return, and we are able to help you arrange taxis and advise on any other transport needs during your stay. There is plenty of parking space in front of the hotel.
The garden restaurant attached to Chamba Hotel offers an excellent selection of vegetarian Indian, Western and traditional Ladakhi food and is open from 7am to 9pm daily.
Staying in Chamba Hotel means you are ideally placed to attend the early morning prayer in the Monastery.